Red dots of light flickered in the deep night sky. The plane crossed the illuminated city below to reach the end of the journey.
Shortly after the flight landed, a low-key black luxury car drove out of the airport. Snowflakes gently fell on the roof of the car.
In the spacious back seat, Chi Xueyan was looking sideways at the night scene flowing outside the window.
The long street was quiet and peaceful and the moonlight was like sweet cream. Bright flowers bloomed on the glass windows and the petals were filled with clear snow.
There had been no snow in the winter of the past two years. This year, after the Spring Festival, the long-lost snow fell as if to welcome the upcoming romantic festival.
Today was a special day, and so was tomorrow.
A few hours ago, Chi Xueyan was still breathing in the cold salty air. Even the scarf at this moment still had the seemingly empty smell of the sea breeze.
Today was the day when the foundation stone of the cross-sea bridge was laid. He and He Qiao had attended this grand ribbon-cutting ceremony.
Tomorrow was a Valentine's Day that didn't overlap with the Spring Festival and didn't need to be spent with family.
Returning to the bustling city from a remote island, he felt like he had been in a different world for a while.
In the past, every time he returned home from the journey, Chi Xueyan was full of exhaustion and would always fall asleep in the car. He often found he was leaning on He Qiao's shoulder when he woke up, but today he didn't feel sleepy at all.
He was imagining how he would spend his day tomorrow.
This was the first birthday that would be celebrated as Valentine's Day.
It was also the first birthday to be arranged by someone else.
In the past, Chi Xueyan never thought that his future self would look forward to such a day when he would hand it over to others.
He had always felt the happiest with himself. Now he finally found just as much joy in another person.
On the eve of his birthday, he didn't forget to express his curiosity with picky requests.
"I won't go to the cinema or go shopping tomorrow."
"No roses and no expensive gifts."
The person beside him listened quietly. The smile in his eyes grew stronger and he didn't seem surprised by Chi Xueyan's difficulties. He instead answered seriously. "There are none of these."
Chi Xueyan thought for a while and continued, "You can't learn from the way I celebrated your birthday."
"I didn't learn from you this time." He Qiao paused and said frankly, "I just got some inspiration from the experience that day."
Chi Xueyan turned his head and glared at him, "Then aren't you still learning from me?"
"It is different," His tone was calm and determined. "You will love this Valentine's Day."
Hearing this, the person with dazzling hair full of moonlight laughed. There was a wanton and fresh look in his eyes. "So confident?"
He Qiao liked him like this.
Every time he saw Chi Xueyan showing such a  flamboyant expression, he always wanted to kiss him.
And he did so.
The car arrives at its destination. The lights were lit up in the beautiful house and time passed quietly.
At the moment when midnight arrived, He Qiao kissed the person in his arms again and whispered in his ear, "Happy birthday."
It was just like the Christmas Eve that had passed. In the fading melody, Chi Xueyan stood beside him in the crowd and also said the same blessing to him.
It was the most special birthday in He Qiao's memory.
He was taken back to his alma mater by his crush. He walked through classrooms, cafeterias and stopped for a long time in the park where summer songs played.
It was also on that night that He Qiao first heard Chi Xueyan describe something romantic.
Before this, he was already trying to pursue the other person but he was still unsure what type of experience would make Chi Xueyan feel romantic. Curiosity and romance were different feelings.
This was until they were in an ordinary park, standing next to a slightly outdated open-air KTV, listening to youth and old people meet under a street lamp while imagining other nights that seem to change day to day, but were full of change and chance.
Music was a strange language that could erase precise time coordinates and stir up different emotional tides in people's hearts. The past, present and future emerged at the same time.
This was the most elusive wind, the romance in his eyes.
After a long time, He Qiao was finally able to spend a Valentine's Day with Chi Xueyan that was only for each other. In the process of looking back on his memory, he gradually found the inspiration to arrange this day.
Scent was also a language similar to music.
Before the wedding, he was deeply impressed by the faint rose smell that once lingered on Chi Xueyan.
On the night of receiving the certificate, He Qiao sent a car of roses to his house. Later, those fresh flowers were carefully dried and the dried roses that were originally a foil became the most special item in the expensive gift boxes.
It would let all the guests present secretly witness the love that germinated on that summer night.
It was a pity that the He Qiao at that time missed this heartbeat.
In the days he missed, he lived alone in the life that he had planned. But every time he got into the car, he would be reminded of the two dried floral scented bags and think of the lover who was living a parallel life.
As time passed, the scent of dried roses quietly dissipated. The parallel lines finally intersected, blending together ever since, never to be separated again.
He Qiao no longer had to miss the other person in silence. He and Chi Xueyan shared countless memories together, memories that exuded different scents.
He wrote down these labels describing the different scents by hand and affixed them to the crystal clear glass bottles.
On a snowy Valentine's Day afternoon, in the perfume laboratory with bright and clean windows, Chi Xueyan's eyes swept over the glass bottles filled with extracted essence, and the surprise in his eyes was gradually replaced by a bright smile.
He really enjoyed this Valentine's Day.
It was because he was about to do something that he had never expected or experienced.
He Qiao, who already has a successful business, invested in a perfume company last year. Chi Xueyan never used perfume, so he wasn't interested in that company and didn't think much about it.
He didn't need to decorate himself with scents defined by others.
It was until this day when He Qiao took him into the well-equipped perfume laboratory and told him that he could make a perfume by hand.
There were only the two of them in the room and there was no professional perfumer to guide them. It was because He Qiao had learned the relevant knowledge beforehand.
He Qiao would teach him how to mix and operate it. He just had to choose the scents he liked. He mixed them freely and waited for the unknown to burst out after the different smells collided.
This was a novel experience that Chi Xueyan couldn't refuse.
The pure essential oil was sucked by the dropper and spread out on the dropper paper. The different smell emitted also rolled him into brilliant memories again and again.
On the first reagent bottle opened by Chi Xueyan, there was a 'hydrangeas' label in clear handwriting.
He tasted hydrangea petals when he was a child and they had no taste.
When the drop belonging to the hydrangea gradually filled the air, he suddenly smelled a sweet blueberry aroma.
He remembered the RV that was always mistaken for an ice cream truck and the strange boy tiptoeing to grab the ice cream.
Therefore, Chi Xueyan's eyes were extremely bright as he looked at the person beside him. "You told him that day that hydrangeas have many colors, not just purple."
He Qiao replied to him softly, 'But today's hydrangeas are purple."
"These essences should be extracted by a special perfumer, right?"
"Yes."
"Did they correct you when putting the label since it is obviously a blueberry scent?"
"No," He Qiao said concisely. "The bonus has been paid."
Chi Xueyan smiled in a dumbfounded manner.
It was the familiar capitalist style.
So he opened the glass bottle with 'coffee' written on it.
This drop of essence was indeed the scent of coffee beans.
It instantly reminded him of the back view sitting under a parasol outside a cafe on a clear morning, watching a sample of an advertisement.
The aroma of coffee in the white porcelain cup floated to the upstairs window of the opposite building and poured into the window that belonged to the dentist.
Today, Chi Xueyan still worked at the children's dental clinic. He faced crying children and teeth in different conditions every day, while He Qiao was exposed to various businesses every day and constantly dealt with money.
The joke on the night of the typhoon seemed to have come true.
After a long time, they were still a sanctimonious capitalist and dentist who was good at coaxing people. While in love, neither of them lost themselves.
In this relationship that extended to this day, the fragrant and long-lasting smell was like a shadow.
Chi Xueyan opened the glass bottle belonging to 'sweet grapefruit' and saw the lazy afternoon sun, the grapefruit being peeled little by little and the plump flesh handed to him.
The essence called 'candy' fell into the air and he remembered the fruit candy he volunteered for in the late-night bar and the fruit candy he quietly took from the ceramic sugar box that appeared between his lips and teeth.
Roses, chestnuts, strawberries…
In the countless intertwined scents, love was endowed with the only uniqueness in the world.
Moreover, they shared a secret together.
It was a secret that had been tacitly guessed by each other, but could never be confirmed in life.
What was the difference between a novel or a past life?
The past was gone and new memories were flowing through their fingertips.
The beautiful and delicate bottle contained the perfume that has just been blended.
Chi Xueyan thought that this was the first bottle of perfume he made with his own hands and it would also be his favorite perfume smell.
A unique taste and unique love.
A brand new future flowed out of the colorful and shining past.
Before leaving the laboratory, He Qiao asked him, "Do you want to name it?"
"Yes." Chi Xueyan thought for a while and quickly made a decision, "It is called… The Name of the Rose." (The book by Umberto Eco.)
It was easy to misunderstand at first but He Qiao nodded clearly, "The title of the detective novel?"
"I remember that you don't read detective novels."
Chi Xueyan laughed and turned to walk out. He had already started to imagine the next stop for this birthday and Valentine's Day.
"You peeked at my bookshelf?"
The man being questioned quietly wrapped an arm around his waist.
He Qiao liked this metaphor-filled perfume name very much.
Roses are his favorite flowers.
And you are the name of the rose.
He quietly hid this fragrant and strong thought and answered his lover's question with a calm expression.
"It isn't peeking. The truth is still a secret, I didn't open it."
Two different footsteps fell at the same frequency and gentle words drifted in the rich scent of the perfume.
"I just remembered its name."
-End of the Extras-
---
Author's Note:
The full text is completed. Thank you for reading up to here. This is the most meaningful article for me, so I want to write a more formal postscript for it.
The writing of this article actually isn't very close to the more common style of online writing at present. It isn't simple and straightforward enough, and the narrative method isn't open and shut. It isn't suitable for flipping through without thinking about anything. However, it is the most suitable way of narrating this story in my opinion.
There have been many stories about transmigration or rebirth, but I often feel that the luckiest thing to start over should be to be able to maintain a clear and pain-free perspective even after already learning about a certain wrong fate.
So I ultimately decided to choose this narrative method-using flowing and silent lenses to capture every figure, presenting the world that may be infinitely close to the real world, allowing the beautiful new life to flow naturally, vividly and forever capturing the selected moments, the hidden mysteries and clues, and also the small memory fragments that would be constantly recalled and reconstructed over time.
To be honest, this is a very difficult and unconventional choice. It consumes a lot of energy but is very easy to achieve thankless results. It can be considered an adventure.
This means I am very happy to meet someone who truly enjoys this story, and I am very happy that sometimes someone finds the details buried in the camera footage. The spiritual connection of meeting by chance always makes people feel particularly moved.
In the story, Xiao Chi once thought that love was a game that could give brilliant meaning to ordinary memories.
For me, novels are also a similar game where there are participants from three different dimensions: the recorded people, the person recording and the person flipping through the records.
This game can therefore transcend the limitations of time and space, starting from different souls and perspectives, and endowing certain words with uncertain meanings and colors in different places and times.
I think I will always remember New Year's Eve and Valentine's Day in 2023, where different worlds and people's time overlap at these two special nodes. I spent it with those in the story, as well as with you outside the story.
So, I think this is a very romantic thing, just like the kind of romance in Xiao Chi's eyes.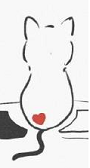 https://www.patreon.com/WhiteLily476